On Wednesday, October 25th, ECS celebrated a transition of leadership as we honored Dave Griffith for his service and welcomed our new leader, Anne Rice-Burgess. John Chou, ECS' Board President along with Fred Sutherland, Board President Emeritus officiated the transition, with The Reverend John E. Midwood, former ECS Executive Director, providing the evening's blessing.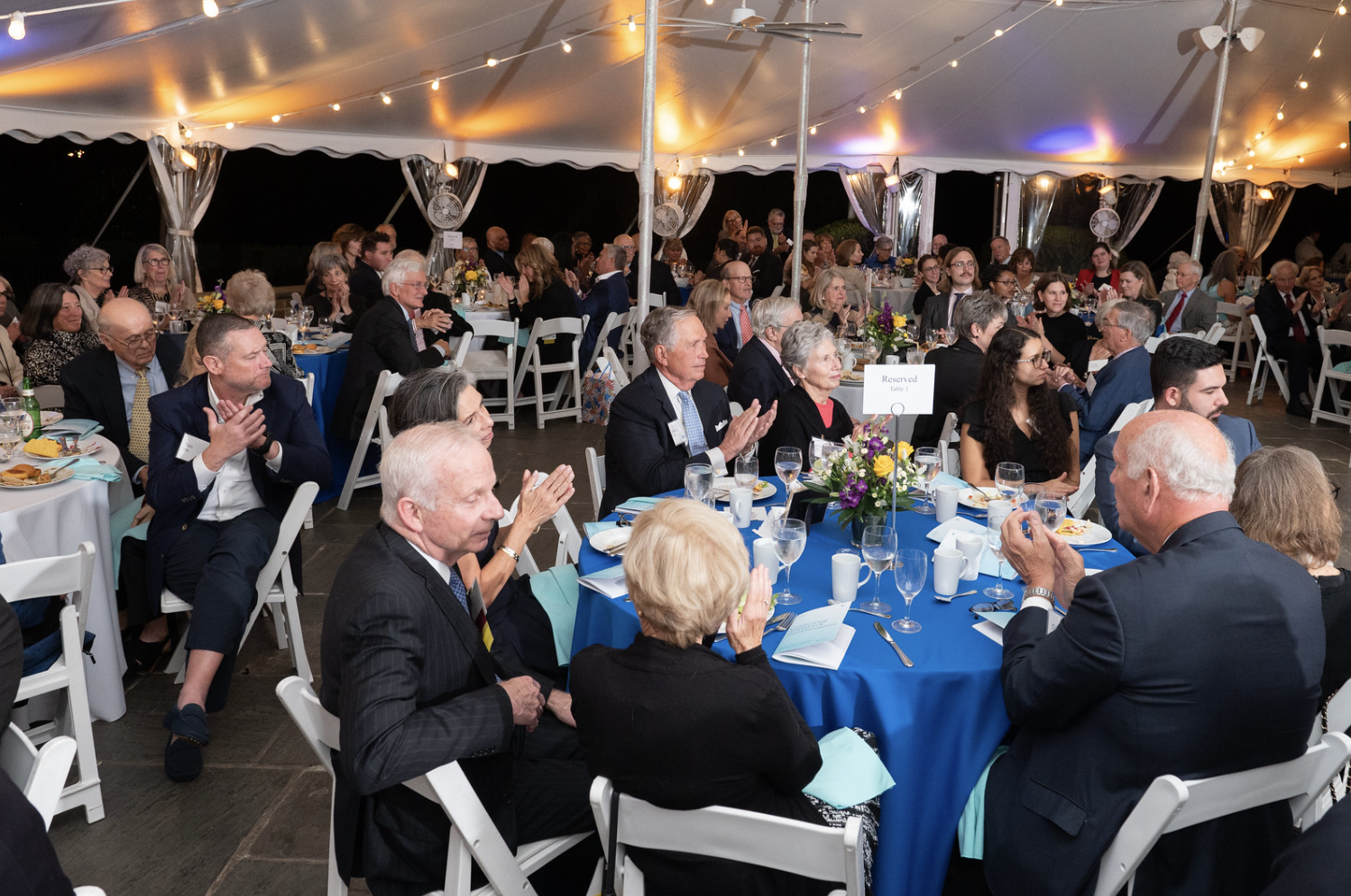 Guests enjoyed the beautiful grounds of Appleford Estate, good food and wine, and music by The Hot Club of Philadelphia with special guest and ECS alum, Talie Cerin, a Philly based Haitian singer-songwriter.
During Anne's remarks she shared:
"I am two months into my tenure, and I remain amazed at the sheer level of activity and engagement I see in the ECS staff, the creativity, will, and drive of our participants, and the expertise demonstrated by the ECS board and our community partners. I am excited every day by a sense of anticipation at what we will accomplish together. We stand on a firm foundation, built over the last ten years under Dave's leadership, and that of John Midwood and all those who preceded. I love that we gather today at an event that names a simple truth of life: tradition and transformation can co-exist."
And Dave quoted the African Proverb:
"If you want to go fast go alone, if you want to go far go together."
So far, contributions to The David E. Griffith Transformation Fund have raised $445,000! There is still time to participate. The fund will remain open through December 31, 2023. Help us reach $500,000 before the end of 2023. Mark this momentous occasion with your donation as we, together, challenge and reduce intergenerational poverty in the region.