Everybody has dreams for the future. In this season of gratitude, we want you to think back to a dream you accomplished and who encouraged you along the way.
At Episcopal Community Services, we coach people as they get closer and closer to making their dreams come true. The single mother who accepted a full-time job offer with benefits; the man who earned his GED and has plans for college; and the child who won first place at their school's science fair. There is a common bond: Everybody has accomplishments to be proud of.
For Giving Tuesday, we asked our supporters to share what dreams of theirs became a reality and who encouraged them along the way. We were touched by the responses we received, and we're honored that you shared your stories with us. Congratulations to the Giving Tuesday contest winners!
Contest Winners
---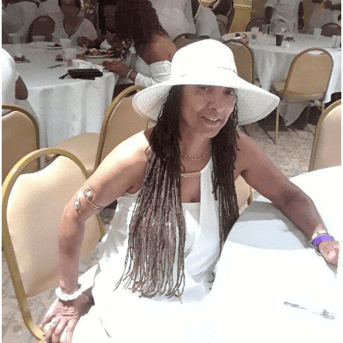 Catherine Heath
A goal Catherine worked hard to achieve was:
Putting together a manuscript of my life, in the Foster care system. Received copyright certificate. Temple Urban archives assisted with locating newspaper articles to include with my manuscript. Praying that the Lord will place someone in my life to publish my book, to encourage everyone, that you can rise from any circumstance in your life, and that, "In the middle of difficulty, lies opportunity." One of the most amazing quotes I have ever read.
Along the way, Catherine was encouraged by:
ECS, my first and second Foster Parents, The Village and all of the house parents and families who took the time to show me true love and caring, and Social Workers.
Their support impacted Catherine's success by:
Instilling the love of God in my life, and true selflessness. Helped me realize that, even though I was not introduced into the world in the best of circumstances, God had me in the palm of his almighty hand, before I understood life, and he had plans for my life, and my life experiences would help encourage others, and help me to pay it forward.
---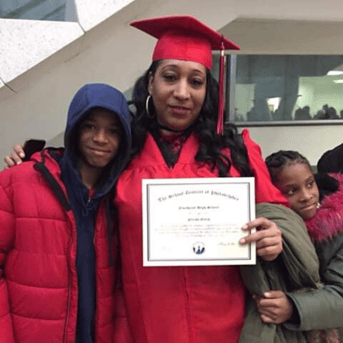 Nicole Giles
A goal Nicole worked hard to achieve was:
I decided to go back to high school in September 2017, graduated in February 2018. I started college at CCP the same year. I don't let anything get in my way, and my children inspire me, encourage me, and love my growth and whom I'm becoming. I continue to go to college, and I'm aiming for my degree in 2021. I can't wait to see my children face when I walk across that stage. I will continue to grow, and it's all because of them.

Along the way, Nicole was encouraged by:
My kids motivated me to want better for myself and for them. Without them, I don't know what I would do. They support me, and I make them proud. I'm a better mother and person and has grown to become the woman I should have been a long time ago. My children are all I have. When I'm having a rough time or feel discouraged, I look at them, and they remind me who I am and what I'm doing this for.

Their support impacted Nicole's success by:
Encouraging me to want better for us because of our struggle, loses, and love.
---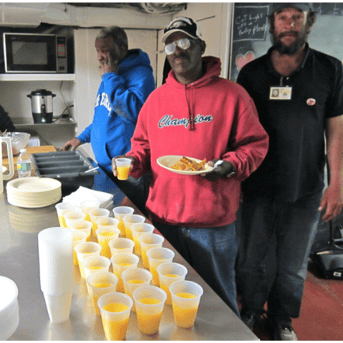 John Randolph
A goal John worked hard to achieve was:
Creating a homeless shelter in the basement of our church.

Along the way, John was encouraged by:
Our rector Louis Temme and my colleague Ann Young.

Their support impacted John's success by:
Without their support, WinterShelter, now in its 35th year, would never have happened. Teamwork is essential. Inspiration is also essential, and we all know where that comes from.
---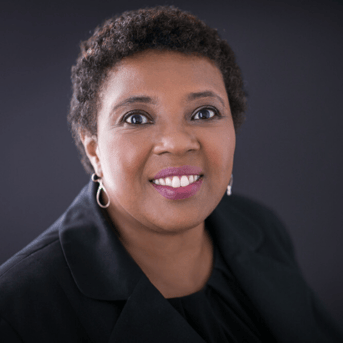 Janice Jenkins Tosto
A goal Janice worked hard to achieve was:
For years, I wanted to write a book. I came up with many ideas, but nothing materialized. From 2009-2015, I wrote a blog on human services topics. When I stopped blogging, I got serious about writing my book. I decided to write about the importance of having a good attitude when interviewing for a job. As a job interviewer, I was meeting applicants with poor behaviors and attitudes. I wanted job seekers to understand the impact that their attitudes and behaviors can have on their chances of finding employment.

Along the way, Janice was encouraged by:
My mentor Keith Hefner, the Executive Director of Youth Communication in New York City.

Their support impacted Janice's success by:
Keith always supporting my career development by writing letters of recommendation when needed, offering suggestions, and connecting me to other professionals and career and education resources. He read my blog regularly and gave me praise and encouragement when he read my book.
---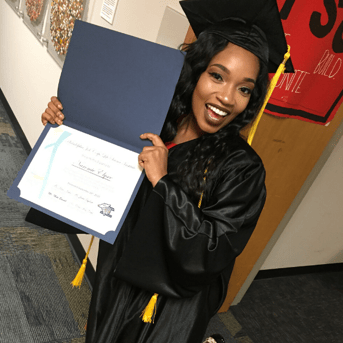 Naromie Elysee
A goal Naromie worked hard to achieve was:
The main goals I had worked hard to achieve was graduating from Empire Beauty School in 2017 and obtaining my license in Cosmetology. In 2018 I had decided to go back to school in the medical field and to learn more about the healthcare industry, and I had graduated with a certification as a Medical Assistant. In the near future, I hope to become a Registered Nurse and working in a Dermatologist Office.

Along the way, Naromie was encouraged by:
God and Mom

Their support impacted Naromie's success by:
God has walked with me through faith and hope. He held my hand through the long journey and never left my side. My mom has helped me along the way by encouraging me, giving me advice, and standing strong by my side.
---
When you support Episcopal Community Services, you are helping people accomplish goals that get them closer to making their dreams come true. Today and year-round, we ask that you share in our mission by donating.