As many followers of ECS know, Community is one of our 4 core values. The Holy Spirit has a way of working through Communities, through our interconnected nature, silently accomplishing things that go beyond the sum of our individual parts. This is one of those stories.

After 2 years at Temple University and 4 years with the U.S. Air Force, Larry Dahl was ready to settle down. When he met his future wife Marianne through mutual friends it was love at first sight. Thankfully, the feelings were mutual. Marianne, a highly accomplished young woman with a blooming career in Occupational Therapy agreed to marry Larry in a small wedding at the former Church of the Resurrection in Mayfair. The year was 1978.

By the mid-80s the Dahls had one son, Kurt, and were in the process of adopting a second. "Once I had two children, I knew it would be important for me to be able to provide them the same beginning that I had," Larry shared. They set out to find a church in Central Bucks County that was welcoming to small children. "We began attending Good Shepherd Episcopal Church of Hilltown in the late 80s. Our adopted son, Philip, joined us in 1988 when he was 3 years old. Philip was well known in the congregation for roaring out 'and God be with you!' to Reverend Frank Toia's utter delight." The Dahls had found their spiritual home.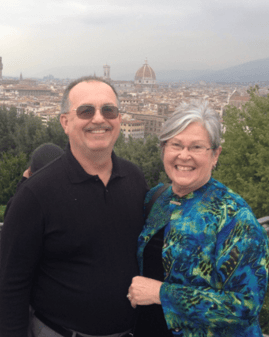 Larry and Marianne relished their years at Good Shepherd under Reverend Toia's pastoral care. Both joined the vestry. Larry was acolyte master and taught Sunday School to teens. Marianne taught Sunday
School to the congregation's youngest children. Reverend Toia was much loved by the community, bringing warmth and great fellowship to the congregation. He was also well known for expanding the parish's horizons, creating genuine ties between people of all backgrounds.
"Frank was a big advocate for women in key parish roles as priests and deacons. He brought diversity into the church. He would host Jewish guests, Muslim guests… It was a good place for us," Larry reflected.

One day, Reverend Toia invited Virginia (Ginger) Goodrich to speak. She was serving as a member of Bishop Bartlett's staff at the time and is a parishioner of St. Thomas' Church, Whitemarsh. Larry recalls her presenting on the topic of tithing and how ECS was a charity close to her heart. "When she came in, her story was so powerful," Larry said, welled up with emotion. "We had so much that had gone well for us—so much had gone right in our lives. We thought …we can't ignore poverty anymore. We need to respond."

"Ginger only came and spoke that one time, but when you're spreading the good word, it works in a flash!" Larry interjected with a smile.

Eventually, Reverend Toia retired, the Dahl's children grew, and Larry and Marianne moved over to St. Matthew's Parish in Maple Glenn, yet the Dahl's engagement with ECS and the lessons they learned from Ginger that day remained. In addition to their charitable contributions, Marianne offered her services as an Occupational Therapist to ECS staff and participants. When she started teaching at Philadelphia University (now TJU) she infused her ECS experiences into her work. Marianne was a fierce advocate for creating pathways for people of color to enroll in therapeutic training programs. She launched a hugely successful Occupational Therapy Assistant (OTA) training program, popular with adult-students seeking sustainable, rewarding careers.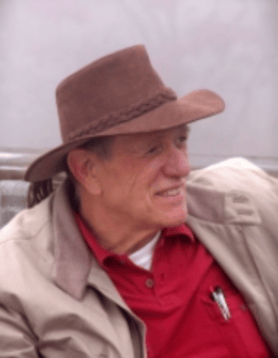 Reverend Frank Toia served as Rector of Good Shepherd from 1979 to 1999. Once retired he devoted more time to his ministry with the diocesan companion relationship with Guatemala and visited there many times. This was a defining experience of his life. He passed away in
June of 2019.

After a brave 4-year battle with cancer, Marianne passed away on Good Friday, April 2, 2021. She was 71 years old. Survived by her loving husband, Larry and their two sons, Marianne's legacy is one of service to others, deeply informed by her faith and spiritual practice.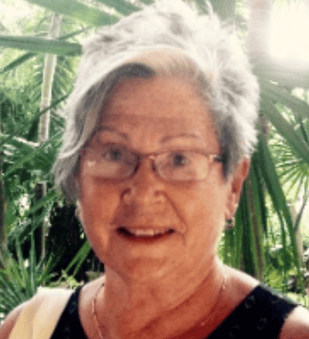 While time marches on and peoples' circumstances change, the Holy Spirit continues to move through those who remain. Larry Dahl, Linda Toia (the late Reverend's wife), and Ginger Goodrich all remain engaged with ECS to this day—each supporting the cause to improve the lives of those struggling with poverty in our region. Each interconnected. Each part of our ECS Community.